"Roswell Space, the cool alternative gallery hidden down a semi-industrial cul de sac…"
Matt Gleason – Coagula
---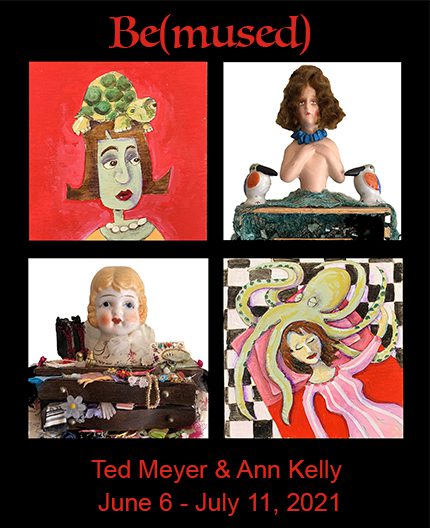 Last Look! Closing reception: July 11th, 11 am – 1 pm
After a difficult year, an exhibition that revels in whimsy along with offbeat explorations of personal identity and internal dialogue is a wonderful way to get back into the art scene.

Be(mused) will be open through July 11, 2021. 
---
Roswell Space will be dark until September 12, 2021, when we'll throw the doors back open to celebrate Textile Month with Bespoke, contemporary fiber art.

Private viewing is available by appointment. Please contact us by email at roswell.space@gmail.com or by text at 818-517-1387
Coming Soon:
Bespoke – Contemporary Fiber Art 
September 12 – October 3, 2021
The Scribes – Artists Books, 
October 10 – 31, 2021
Lipid or maybe The Bee's Knees! (working titles) – An Encaustic Invitational  
November 7 – December 5, 2021
Holly Jolly (Threepeat!) –
December 12 – 19, 2021
Subscribe to Roswell.Space for upcoming and ongoing event news!