"Roswell Space, the cool alternative gallery hidden down a semi-industrial cul de sac…"
Matt Gleason – Coagula
---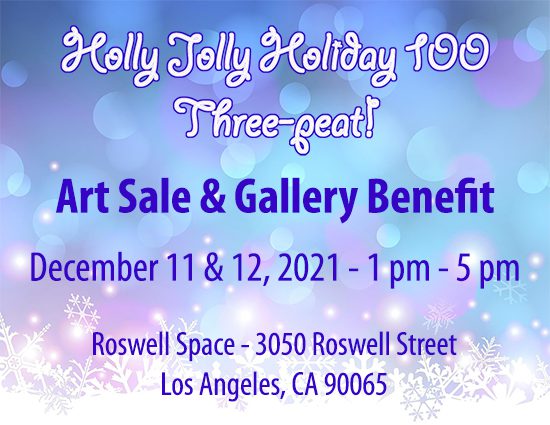 Holly Jolly Holiday 100 is a sale, an art swap, a Holiday celebration… It is a BIG benefit for Roswell Space. You will never again see these artworks at this price. Holly Jolly Holiday 100 is a way for artists to support Roswell Space and the diverse art that we bring to the community.
Numerous artists grace the walls with beautiful small-scale artworks. Every piece is $100. This is the perfect chance to collect some work from some amazing artists and to find holiday gifts that will resonate for a lifetime.
---
Subscribe to Roswell.Space for upcoming and ongoing event news!