After a wonderful opening on March 8, 2020, I was hoping for an equally dynamic closing today. With the world in chaos I'm holding the closing here and on other social media so that you can enjoy this wonderful exhibition from wherever you are sheltering in place. Here is a tour through the gallery wall by wall, followed by the individual pieces.
Stay safe and healthy.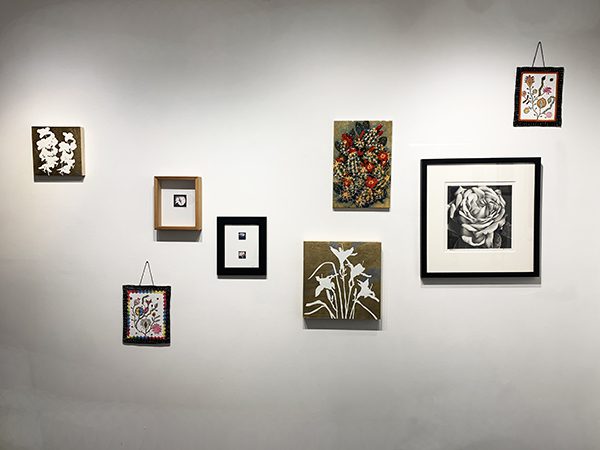 White Orchids, Jill Sykes
Pretty Poison, Cheryl M. Dullabaun
Bouquet 2, Marthe Aponte
Peony + Lily, Cheryl M. Dullabaun
Aureate, Jill Sykes
Red Blossom Cactus, Hill & Stump
Pam, Catherine Ruane
Bouquet 1, Marthe Aponte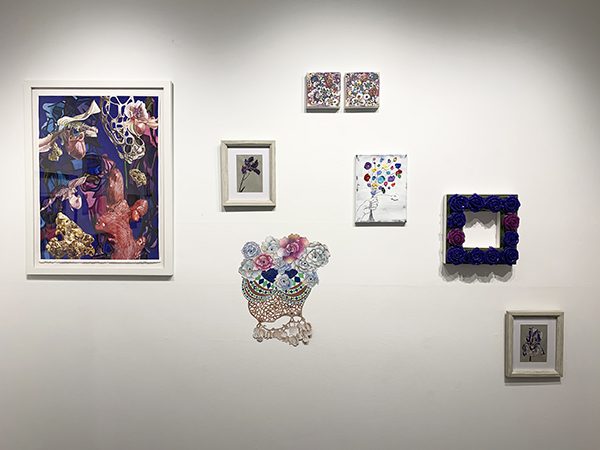 Iris – Purple 2, Susan Joseph
Who's Afraid (for Liz), Leigh Salgado
Flowers 73, Todd Westover
Flowers 74, Todd Westover
A Bouquet in Winter, Kate Carvellas
Majestic Amethyst, Sharon Suhovy
Iris – Purple, Susan Joseph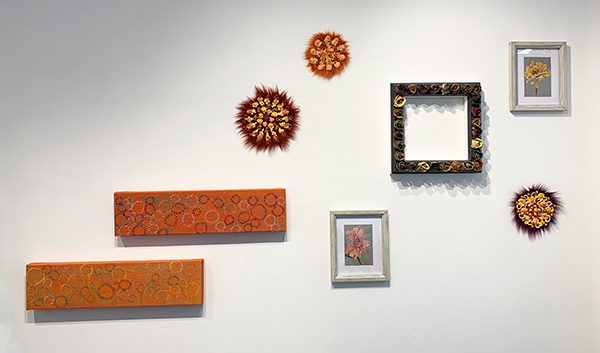 Moonbeam Flowers, Denise Kraemer
Sunshine Flowers, Denise Kraemer
Claret, Stevie Love
Orange, Stevie Love
Dalia (Garden 2019), Susan Joseph
Autumn Breeze, Sharon Suhovy
Wild Flower – Orange, Susan Joseph
Sangria, Stevie Love
.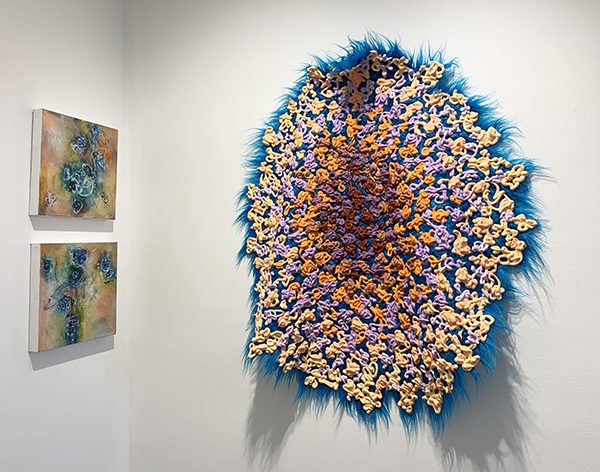 Flower Blossom I, Adeola Davies-Aiyeloja
Flower Blossom II, Adeola Davies-Aiyeloja
Flower, Stevie Love
.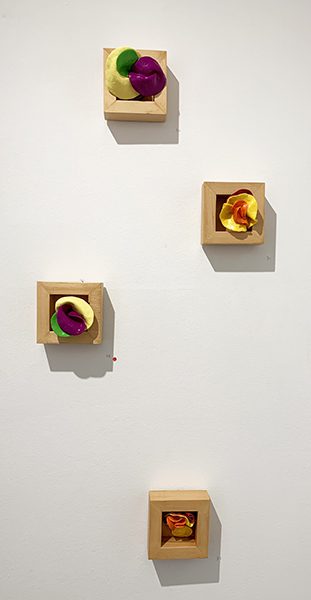 Hoping 4, Beatrice Gonzales
Hoping 3, Beatrice Gonzales
Hoping 2, Beatrice Gonzales
Hoping 1, Beatrice Gonzales
.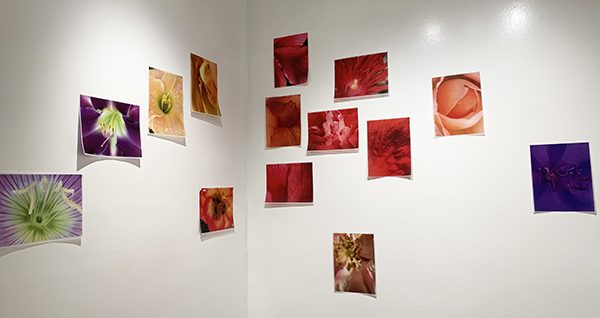 Untitled Blossoms, Betty Brown
.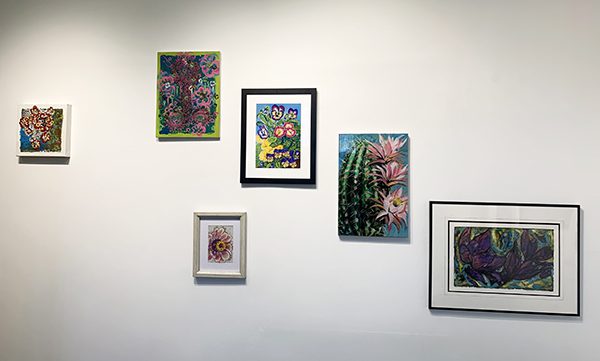 Dog 1, Todd Westover
Flowers 31, Todd Westover
Wild Flower – Large Pink and White, Susan Joseph
January Flowers, Christina Shelby
Three Blossom Cereus, Hill & Stump
Monotype Flower Blossom, Adeola Davies-Aiyeloja
.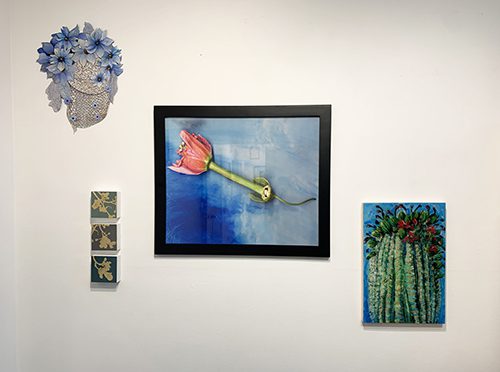 Fascinator, Leigh Salgado
Plum Triptych, Jill Sykes
Pinky Flower, Aline Mare
Blooming Saguaro, Hill & Stump
.
A tour of Bouquet – individual works
Front room first wall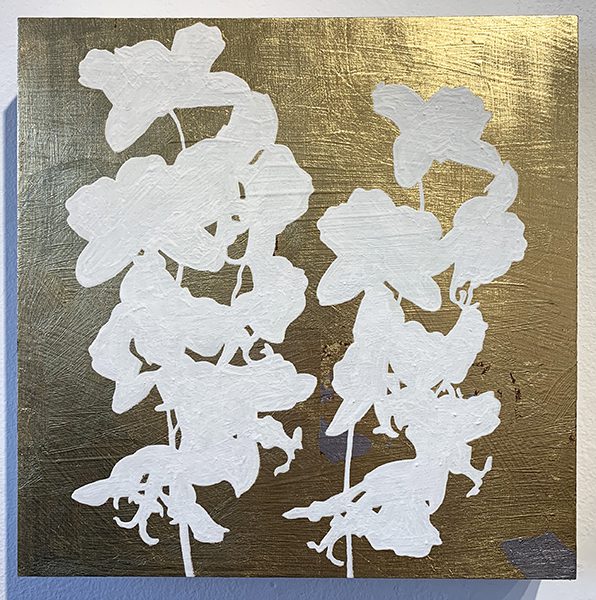 Front room – second wall