September 11 – October 2, 2022
In this new suite of work, Quartet explores the subject of the four seasons, a classic theme in art for centuries, if not millennia.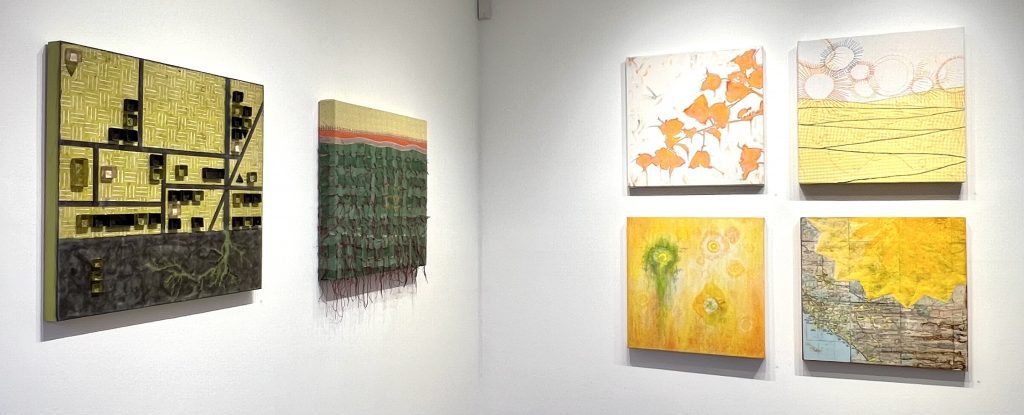 The seasons are an annual reminder of life's inexorable movement from beginning to end, from birth to death. Yet, they do evoke in us the sense that there can be renewal after loss, and new growth where all had perished, as Winter moves into Spring. Thus, for artists, the seasons are a powerful conduit to explore how these cycles manifest in our lives, overtly and as allegory. Today, though, it's a fraught time for our world, with the very climate – and the seasons with it – mutated by our frenzied consumption of the planet's dark matter.
In that light, Quartet has engaged with the four seasons in a variety of ways, finding the beauty, subtlety, nuance, and intensity of each one. The uniform dimensions of the work (all are 24" x 24") provide a gentle visual continuity and allow the range of media in play to reveal the myriad facets of the seasons. The artists plunge into the fecundity of Spring, the exuberance of Summer, the fullness and maturity of Autumn (or Fall), and the barrenness of Winter, and find groundedness in this ancient rhythm. ~ Kerry Kugelman
Quartet are Karen Ruth Karlsson, Denise Kraemer, Kerry Kugelman, and Jill Sykes.
Roswell Space is curated by jonna lee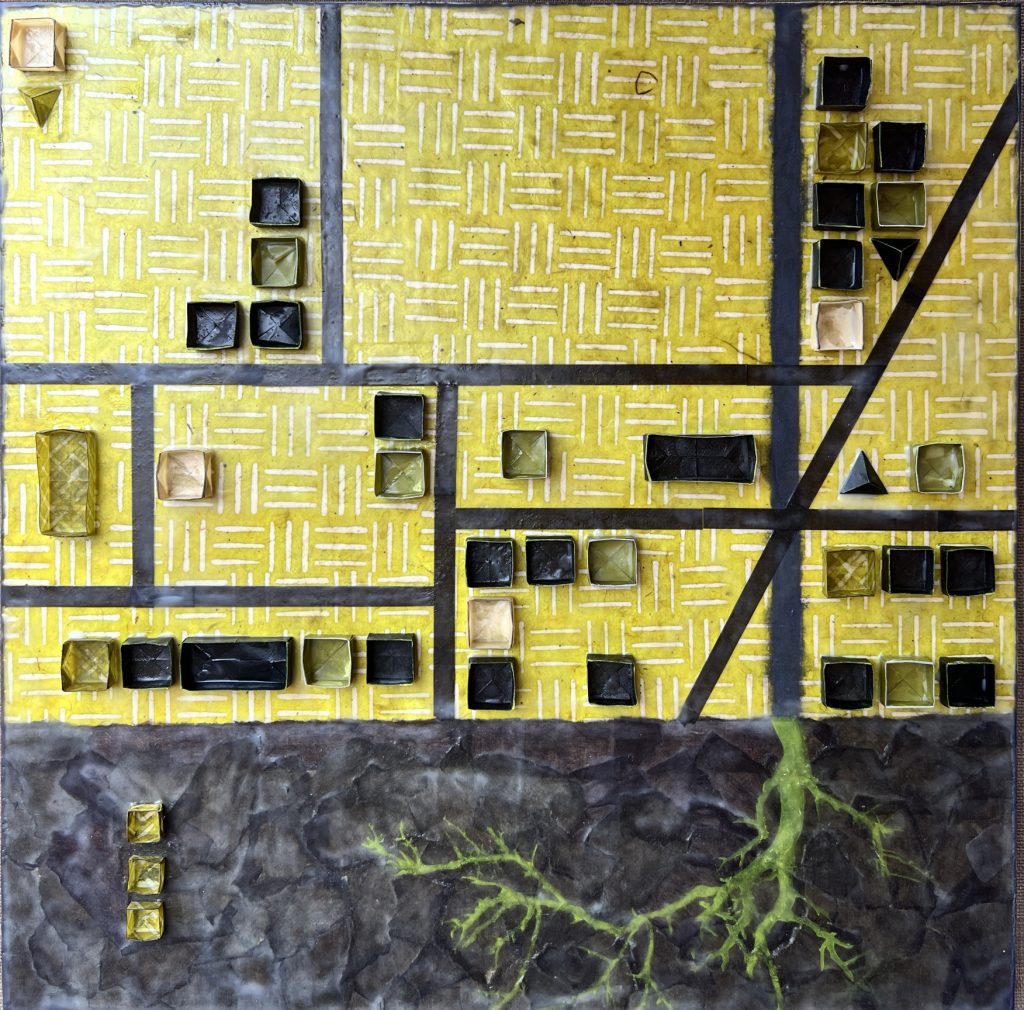 Silent Spring
Karen Ruth Karlsson	
Encaustic and paper on panel	
24" x 24"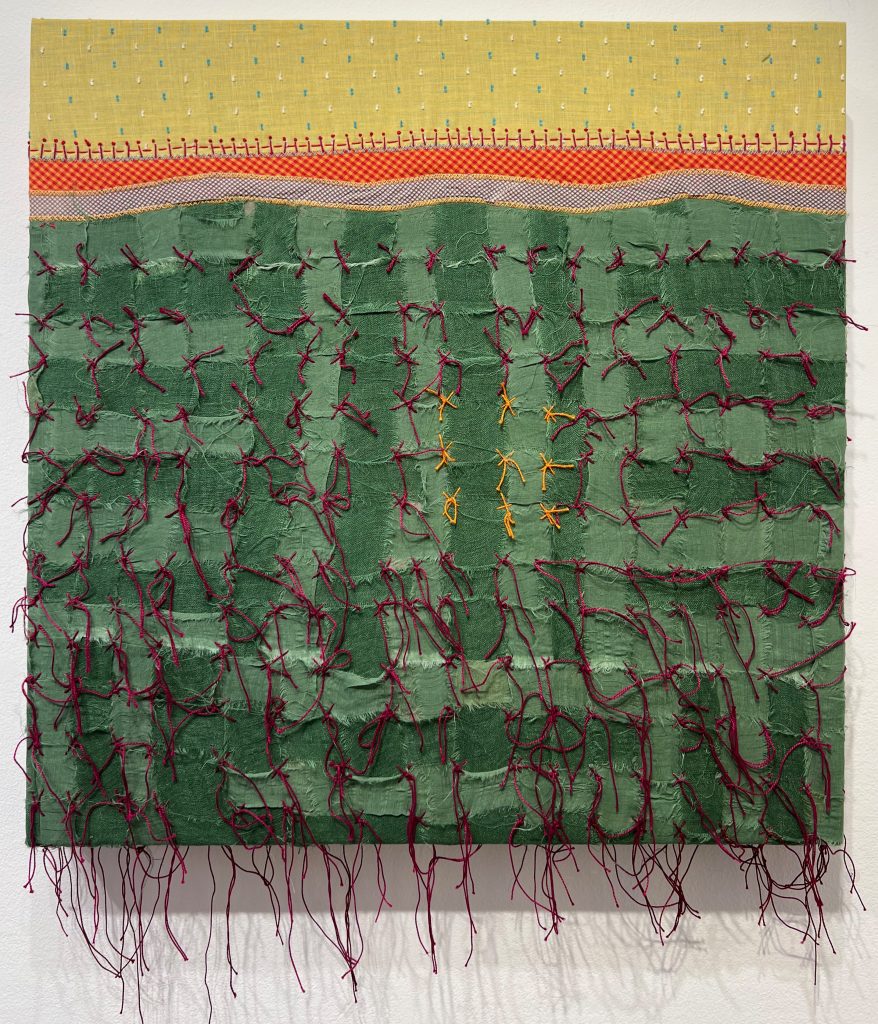 Greenhouse Effect
Denise Kraemer	
Fabric with handwork	
24" x 24"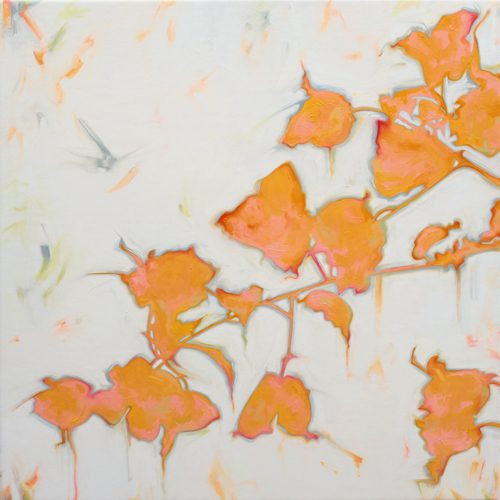 Emissary III – Bougainvillea
Jill Sykes	
Oil on canvas	
24" x 24"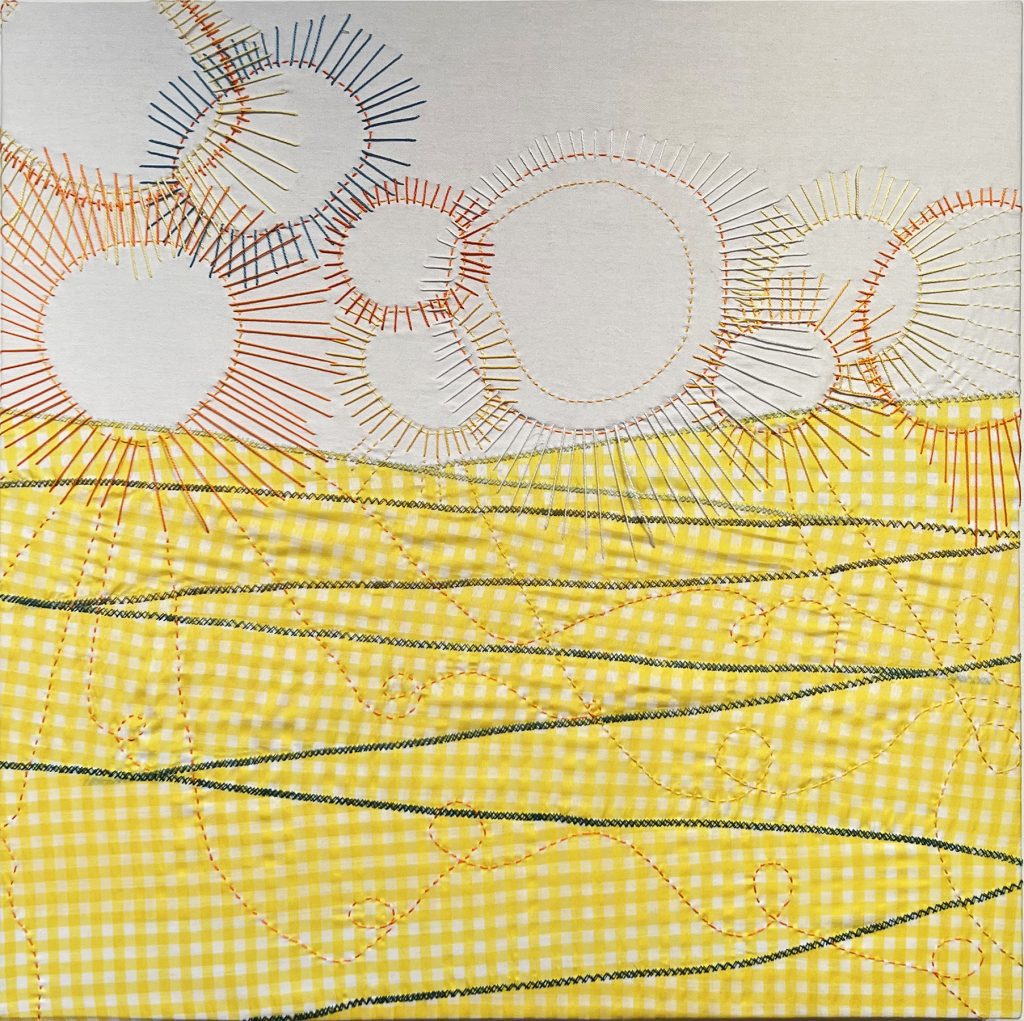 Triple Digits
Denise Kraemer	
Fabric with handwork	
24" x 24"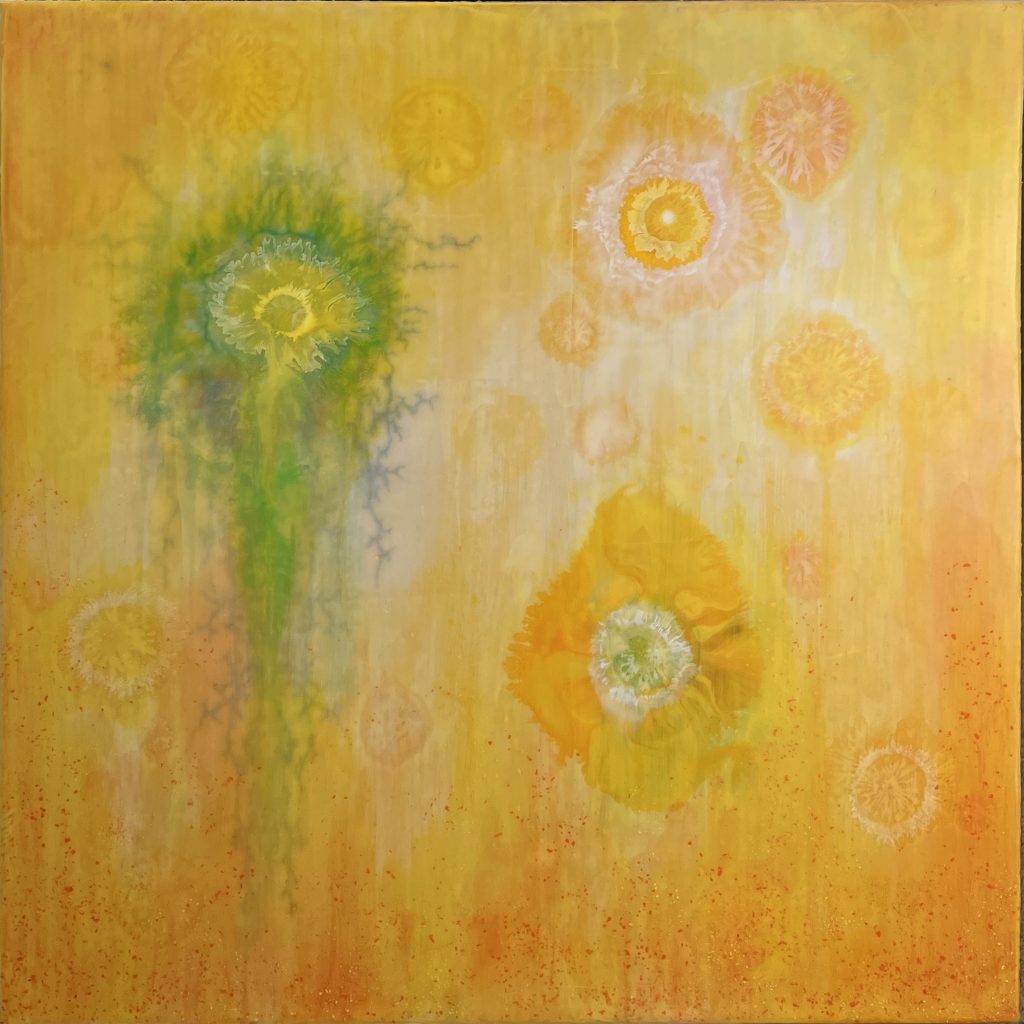 Summer, 2022
Kerry Kugelman	
Acrylic, ink, and pastel on canvas over panel	
24" x 24"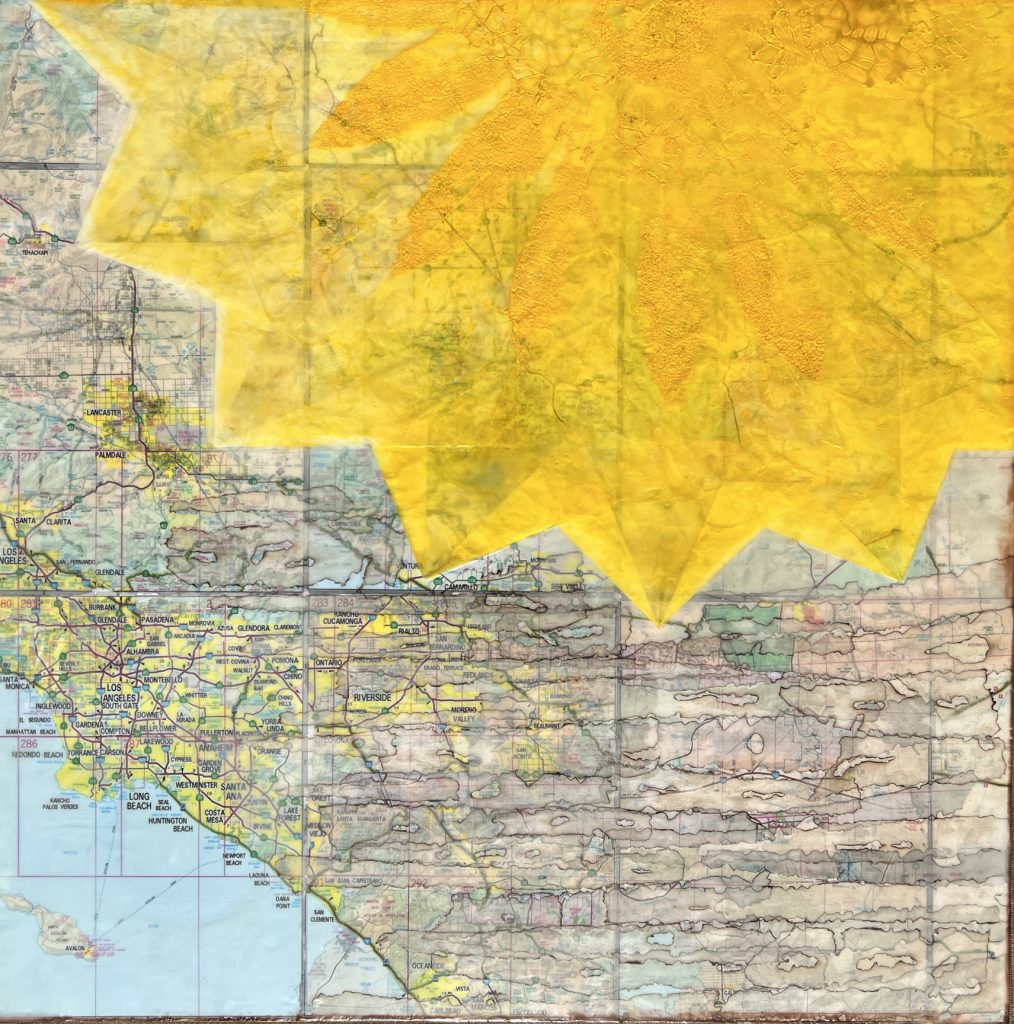 Sizzling Summer
Karen Ruth Karlsson	
Encaustic, paper, oil, and shellac on panel 	
24" x 24"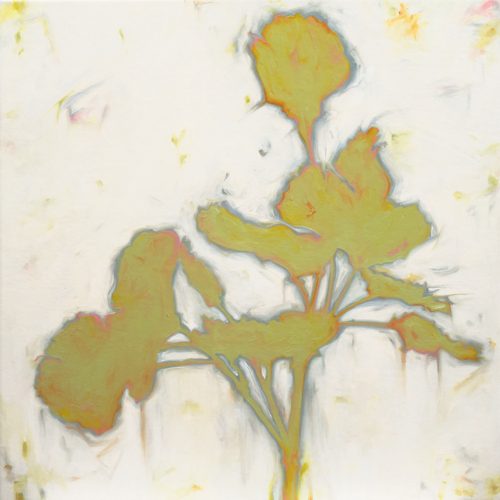 Emissary II – Ginko
Jill Sykes	
Oil on canvas	
24" x 24"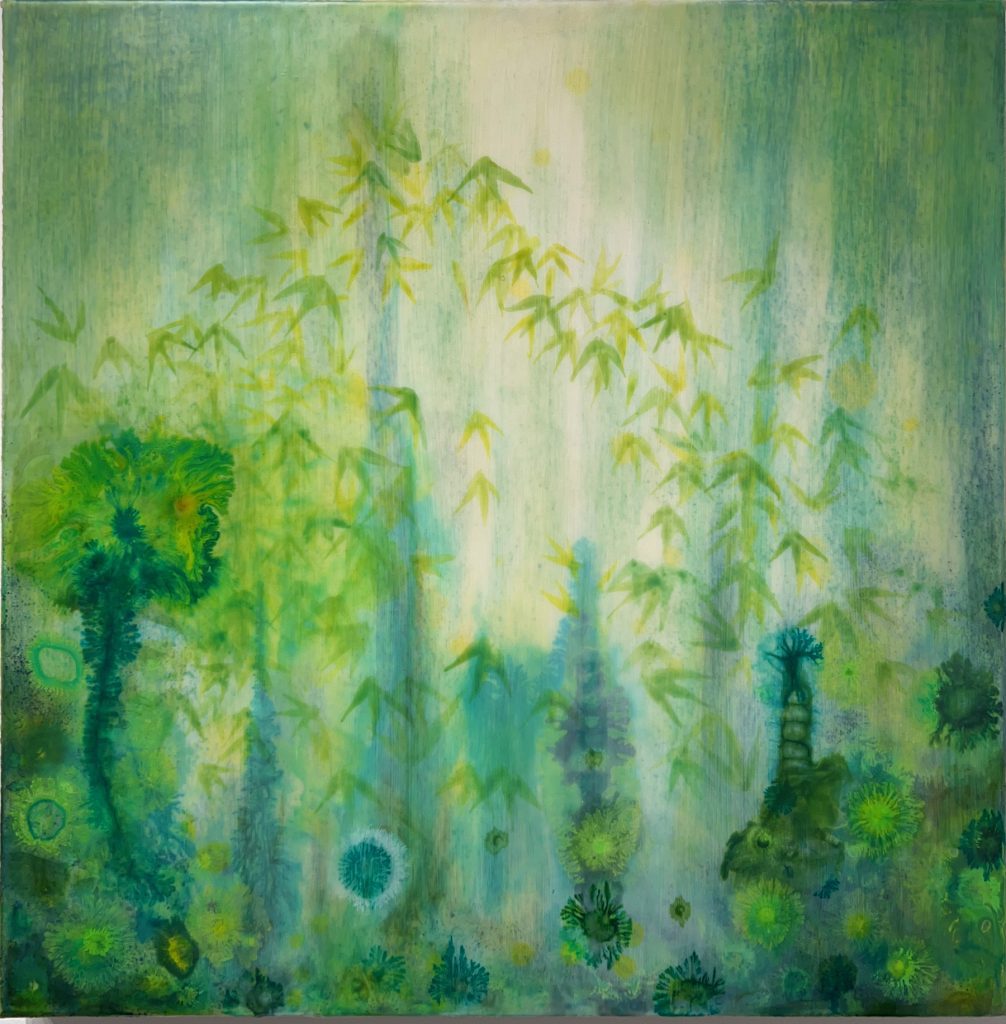 Spring, 2022
Kerry Kugelman	
Acrylic, ink, and pastel on canvas over panel	
24" x 24"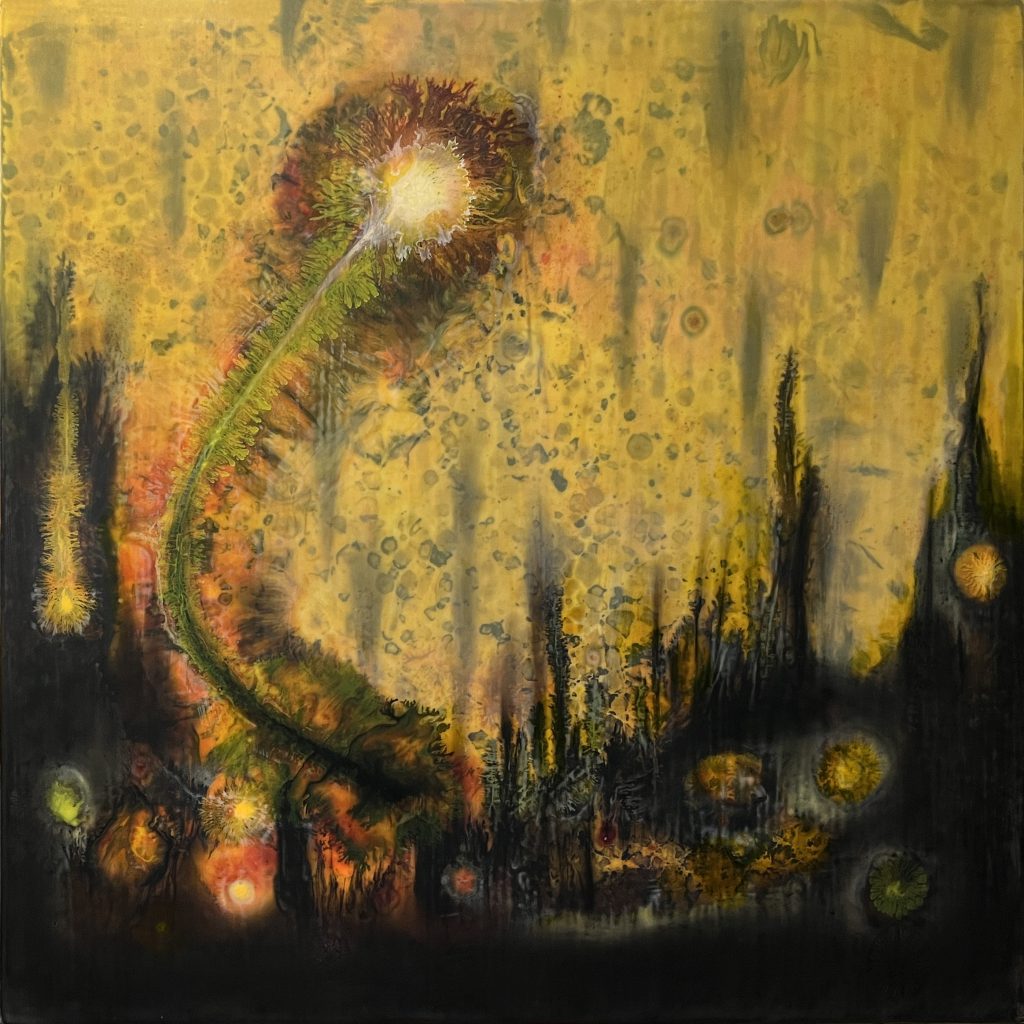 Fall, 2022
Kerry Kugelman	
Acrylic, ink, and charcoal on canvas over panel	
24" x 24"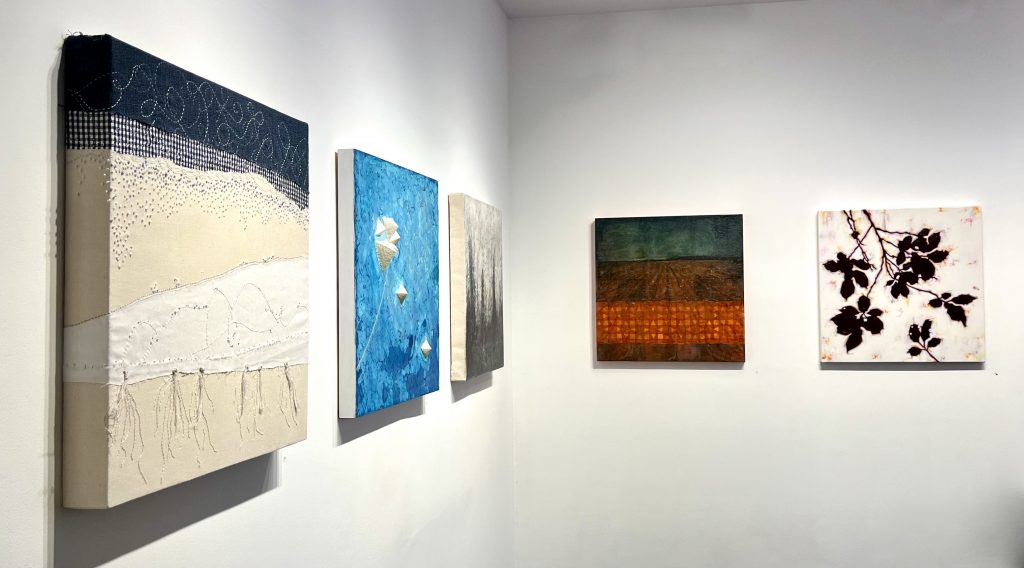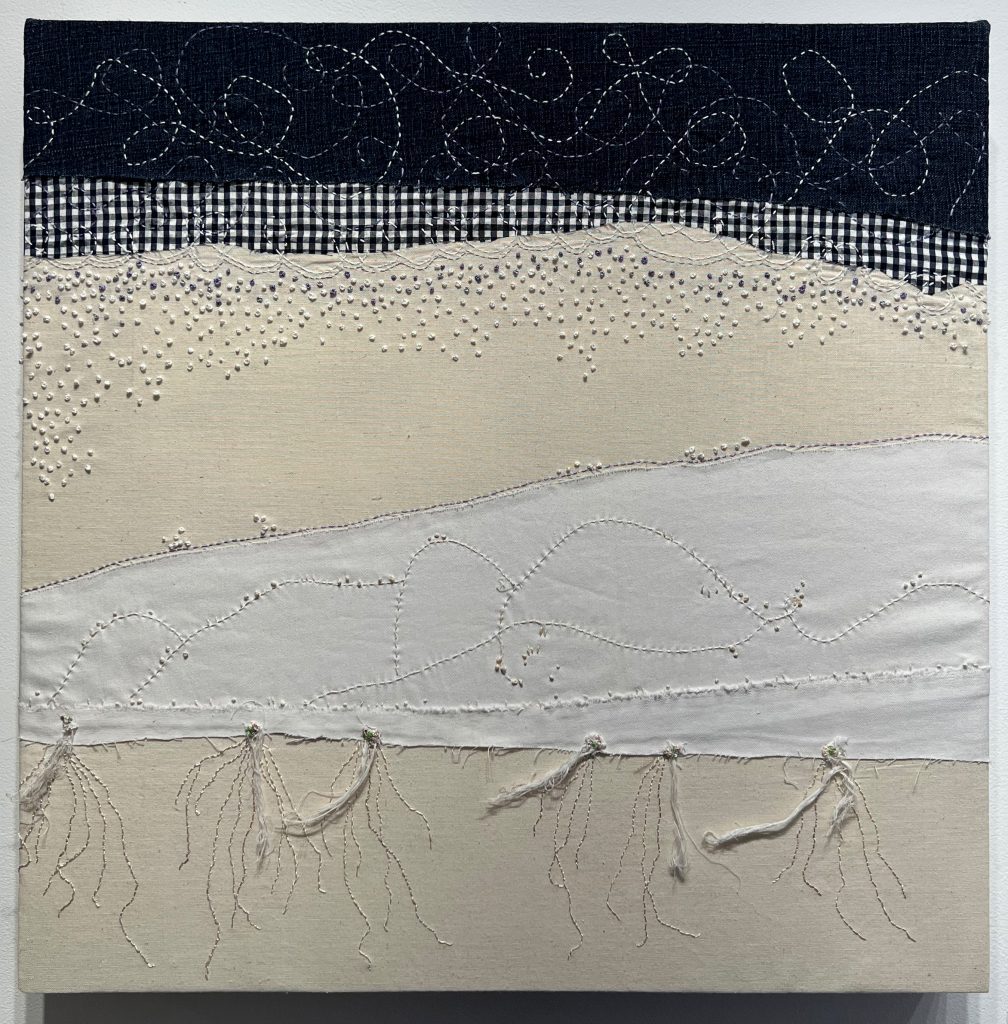 Artic Storm
Denise Kraemer	
Fabric with handwork	
24" x 24"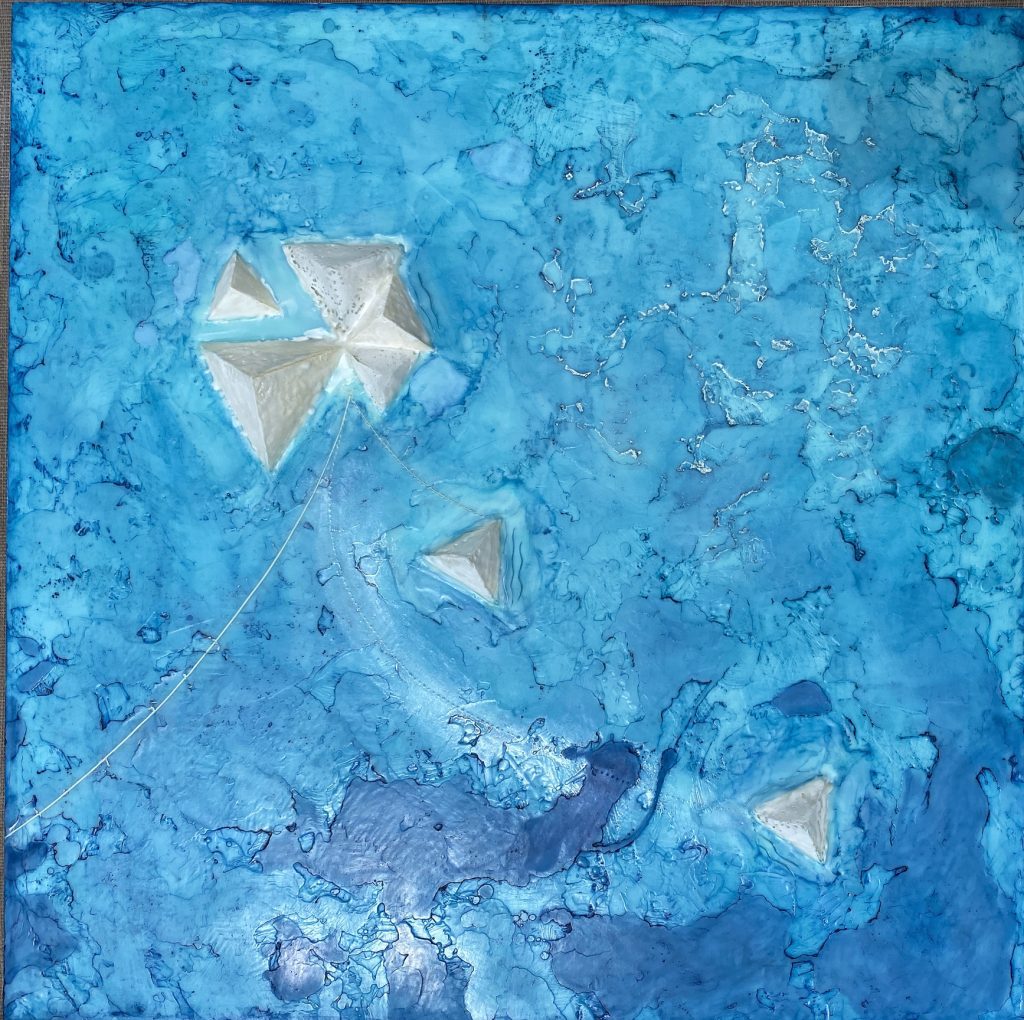 Winter Warning
Karen Ruth Karlsson	
Encaustic, paper, and oil on panel	
24" x 24"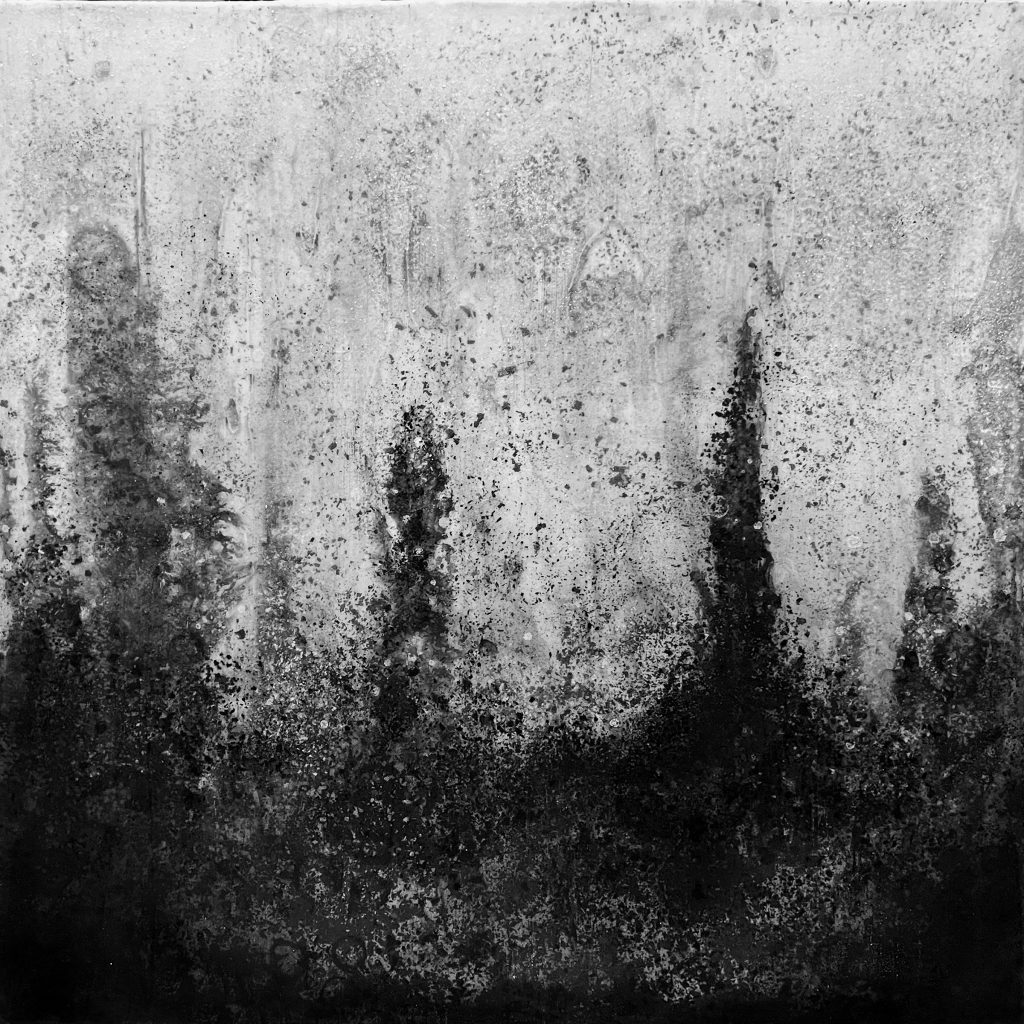 Winter, 2022
Kerry Kugelman	
Acrylic, ink, and charcoal on canvas over panel	
24" x 24"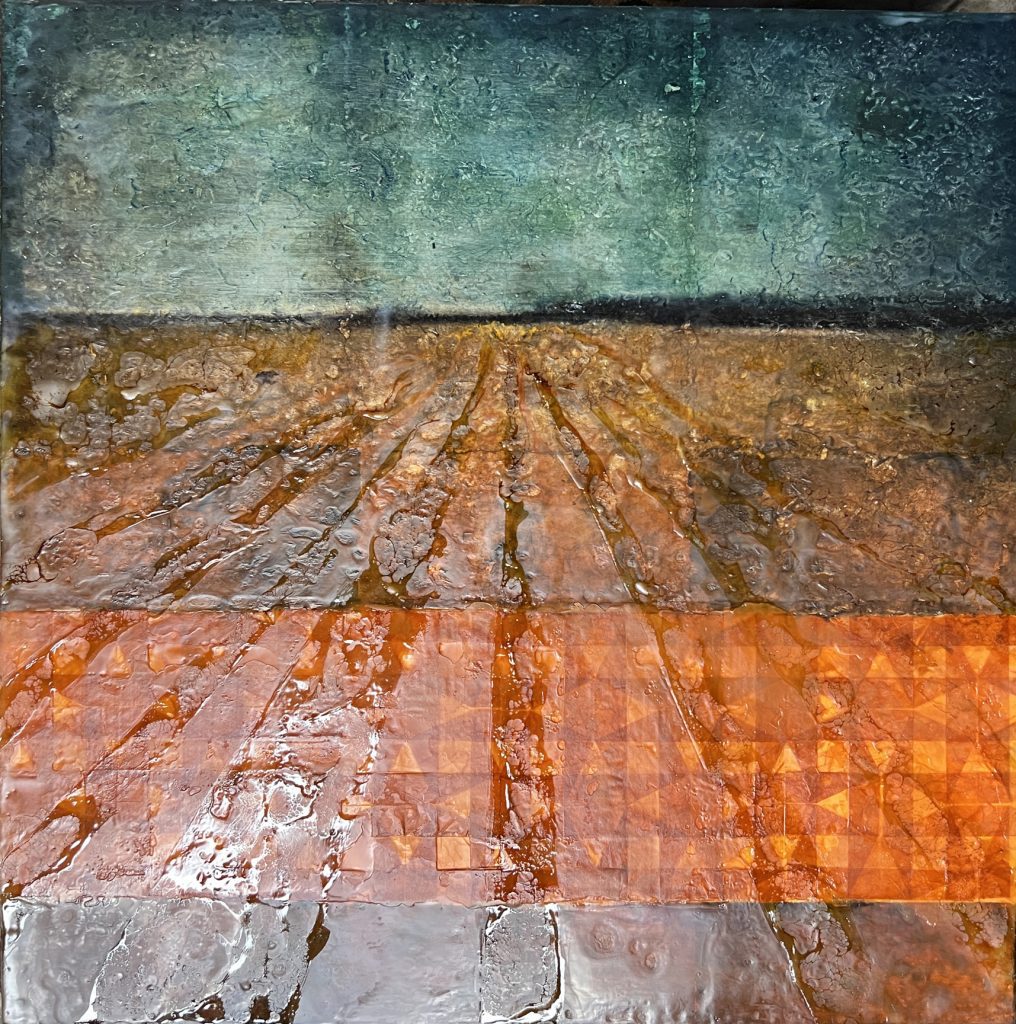 Fallow Fall
Karen Ruth Karlsson	
Encaustic, photo transfer, paper, oil, and shellac on panel	
24" x 24"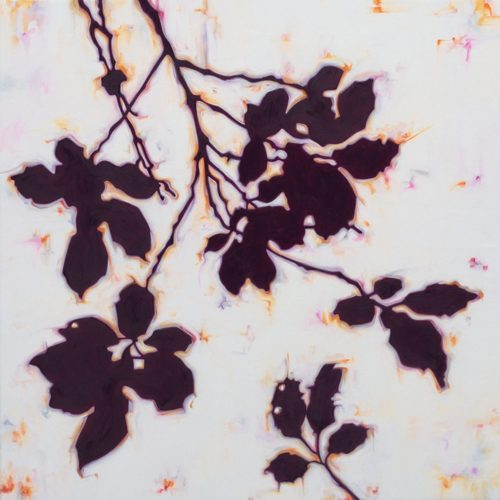 Emissary I – Purple Leaf Plum
Jill Sykes	
Oil on canvas	
24" x 24"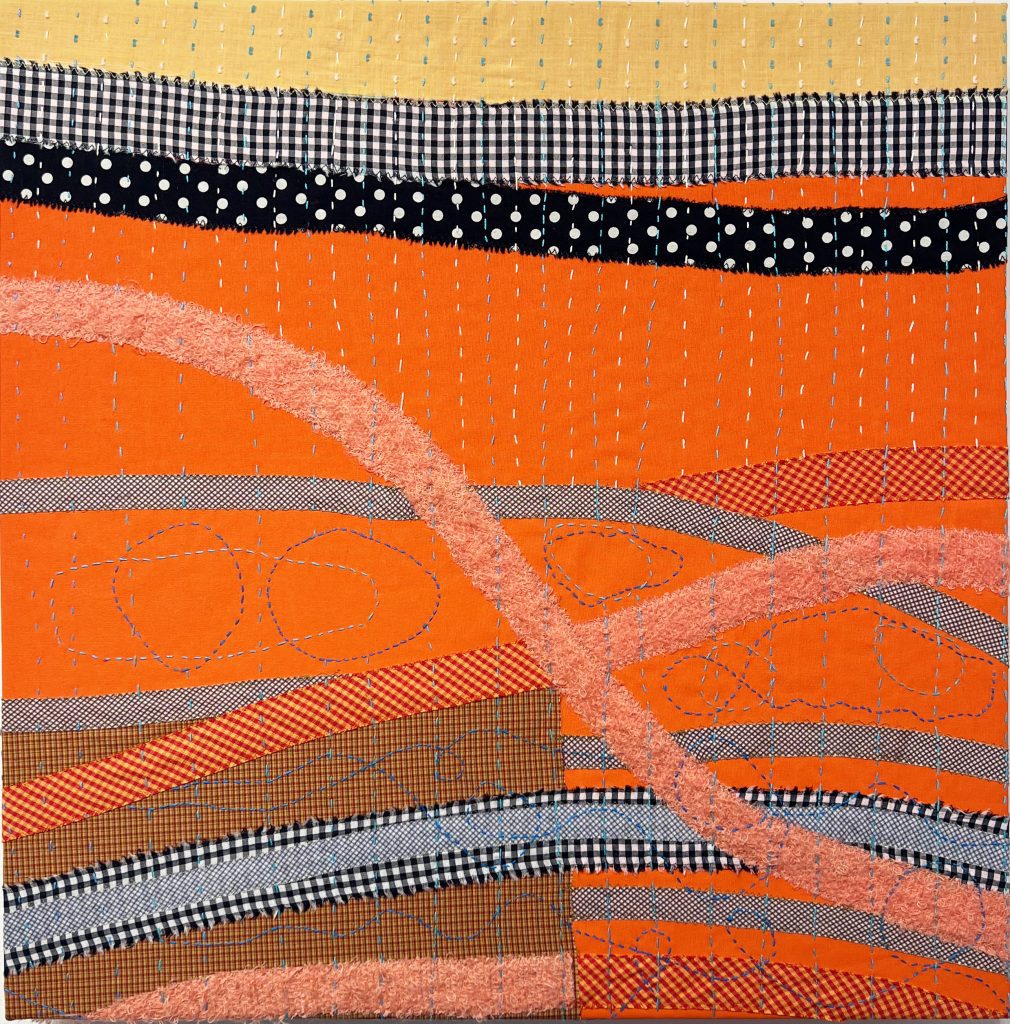 Shedding
Denise Kraemer	
Fabric with handwork	
24" x 24"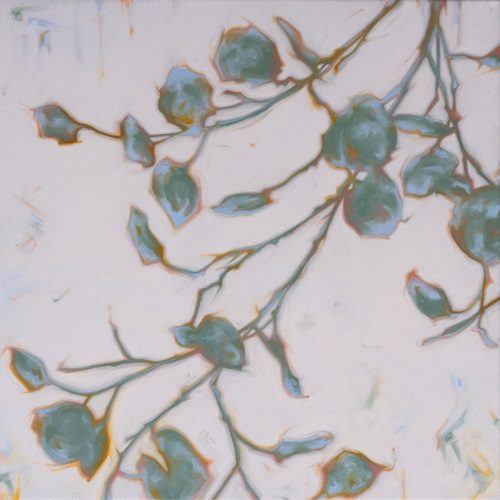 Emissary IV – Eucalyptus
Jill Sykes	
Oil on canvas	
24" x 24"	
All prices include sales tax