Collaborative and individual works by Quartet: Karen Ruth Karlsson, Denise Kraemer, Kerry Kugelman, and Jill Sykes
May 2 – 23, 2021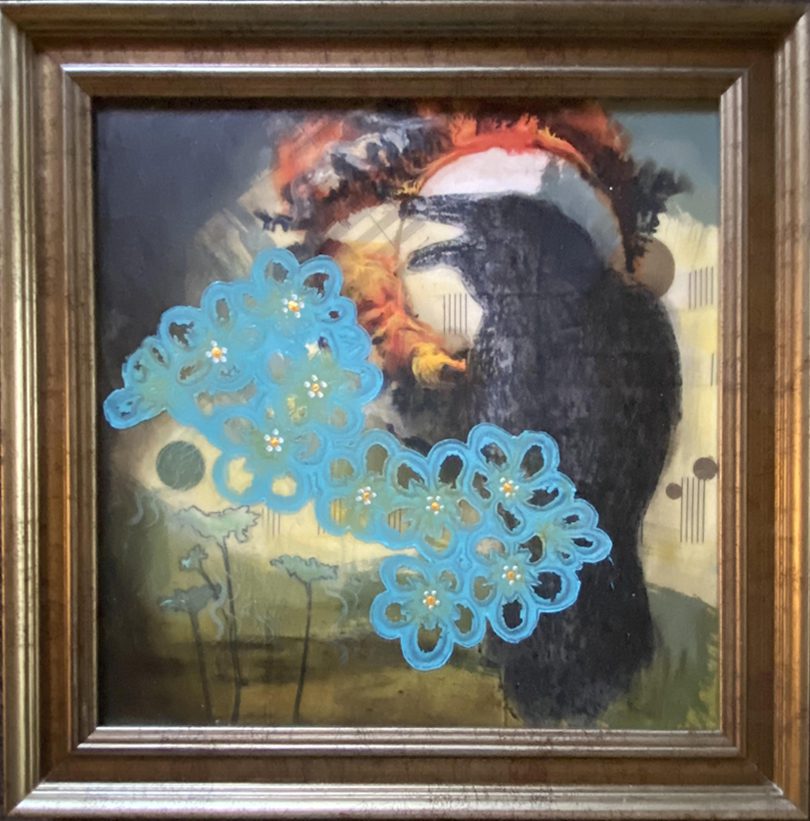 FOUR
Quartet, 2020
Mixed Media
10" x 10" Framed: 117/8" x 117/8"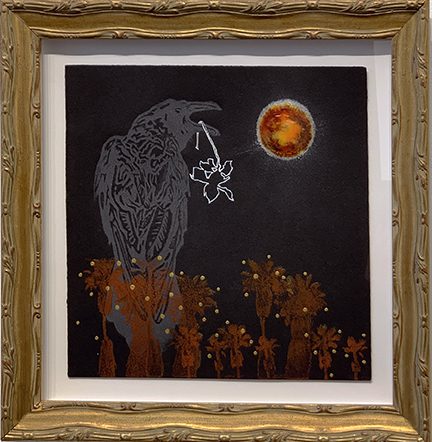 Six
Quartet, 2020
Mixed Media
10" x 10" Framed: 14" x 14"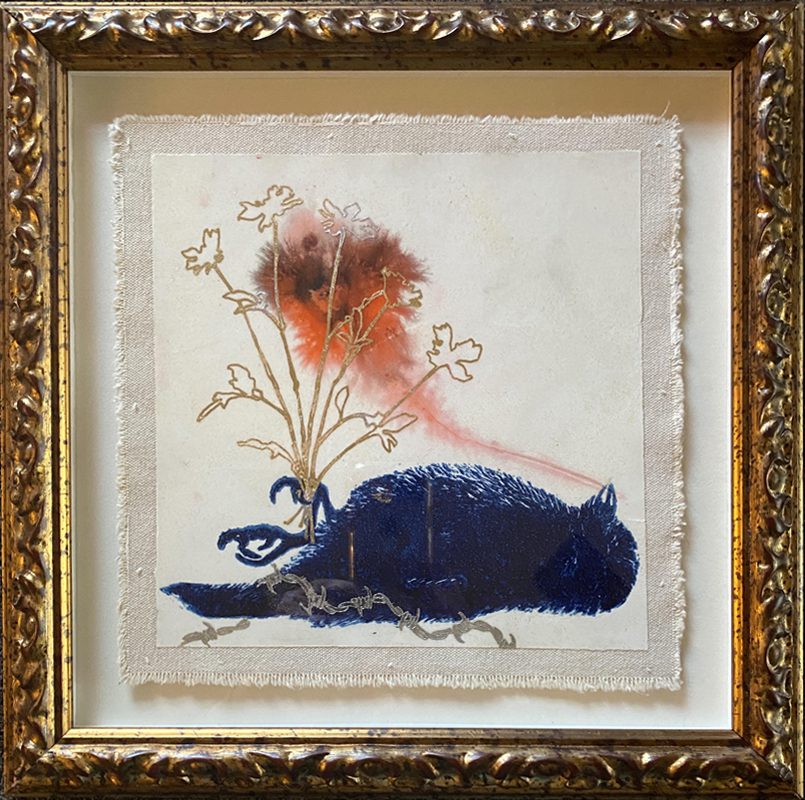 Seven
Quartet, 2020
Mixed media
10" x 10" F: 141/8 x 141/8"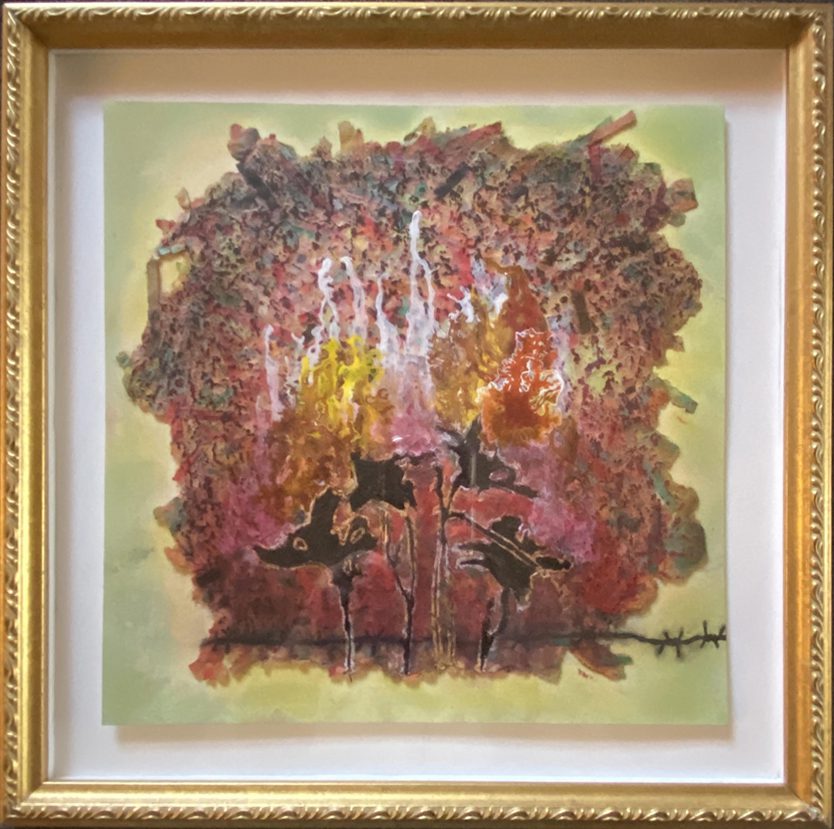 Three
Quartet, 2020
Mixed Media
10" x 10" Framed: 131/8" x 131/8"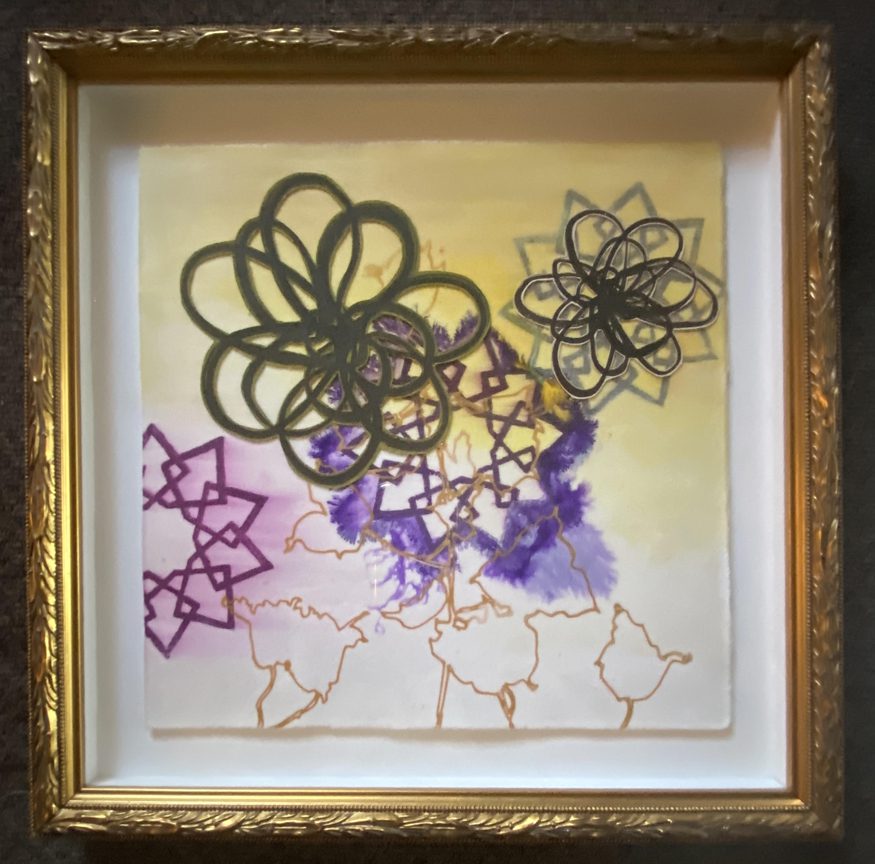 One
Quartet, 2020
Mixed media
10" x 10" F: 131/8" x 131/8"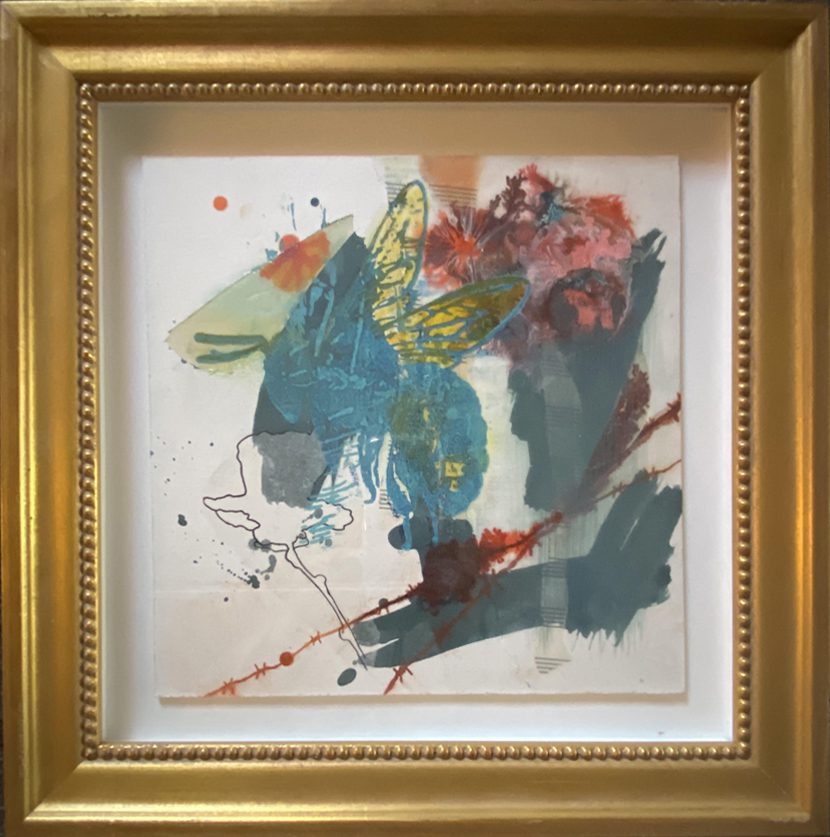 Two
Quartet, 2020
Mixed media
10" x 10" Framed: 141/2" x 141/2"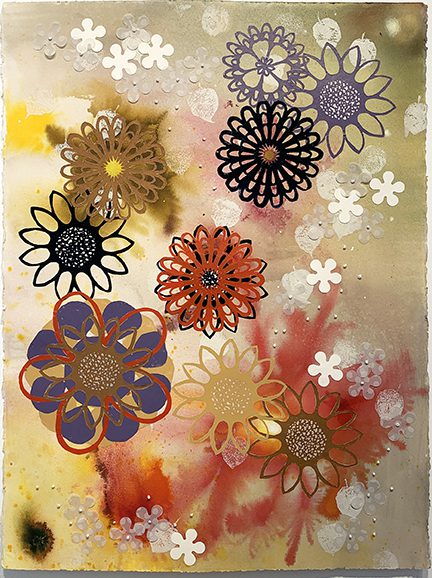 Chasing the Ghost, No. 2
Quartet, 2019 – 2021
Mixed media on paper
30" x 221/2"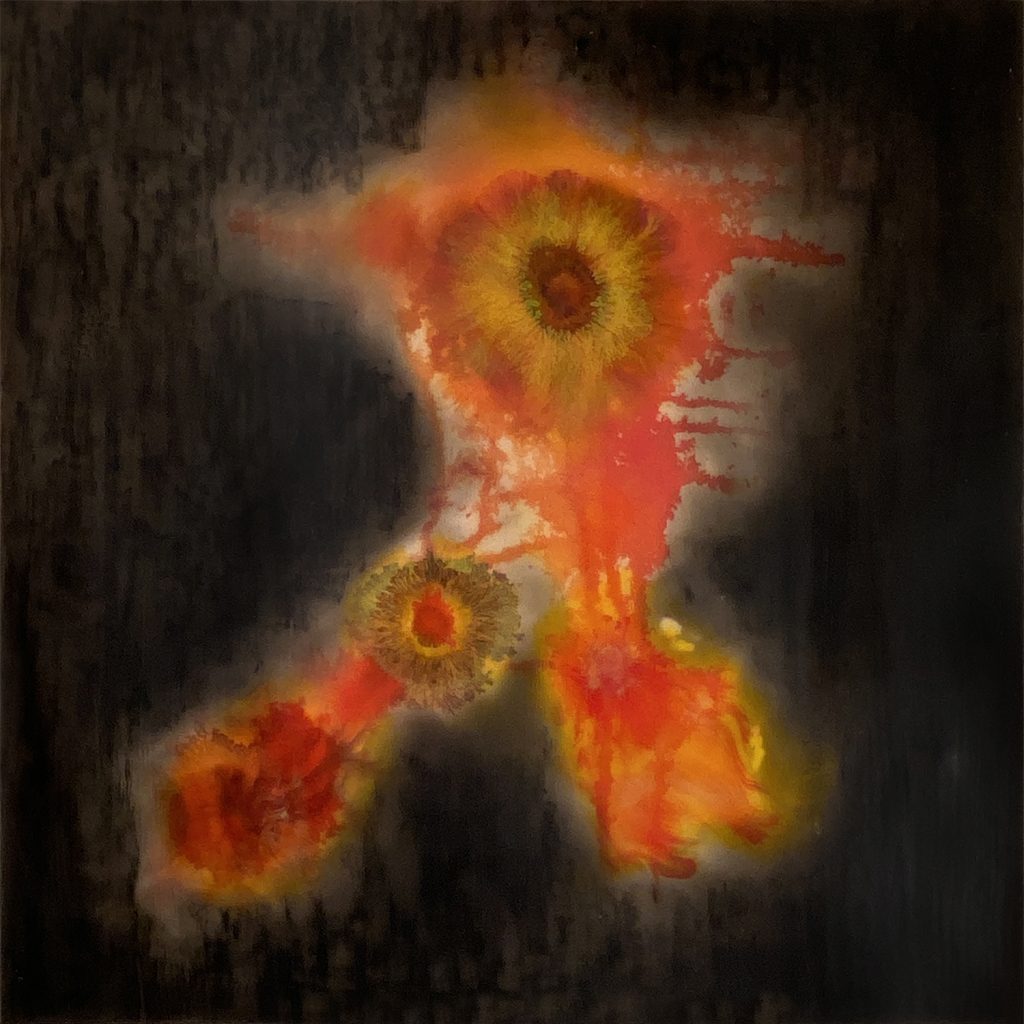 Reunion II
Kerry Kugelman
Acrylic, ink, & charcoal on canvas
24" x 24"


Redheaded Temper
Karen Ruth Karlsson
Paper & encaustic on panel
24″ x 8″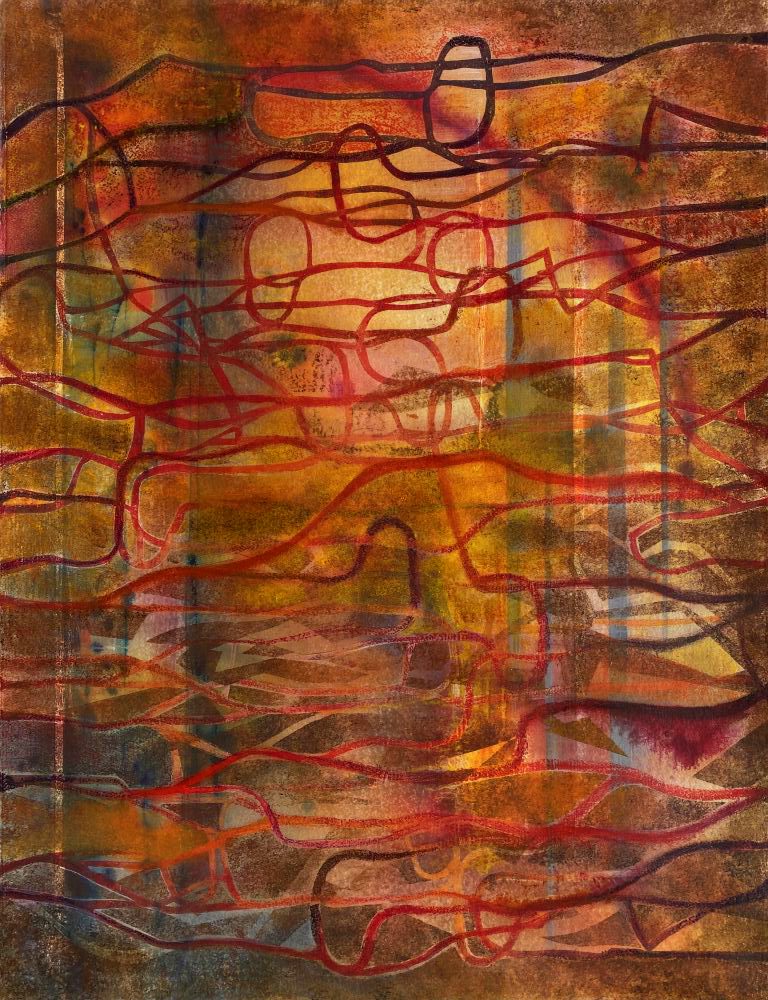 Chasing the Ghost, No. 6
Quartet, 2019 – 2021
Acrylic, ink, pastel, & charcoal on paper
30" x 221/4"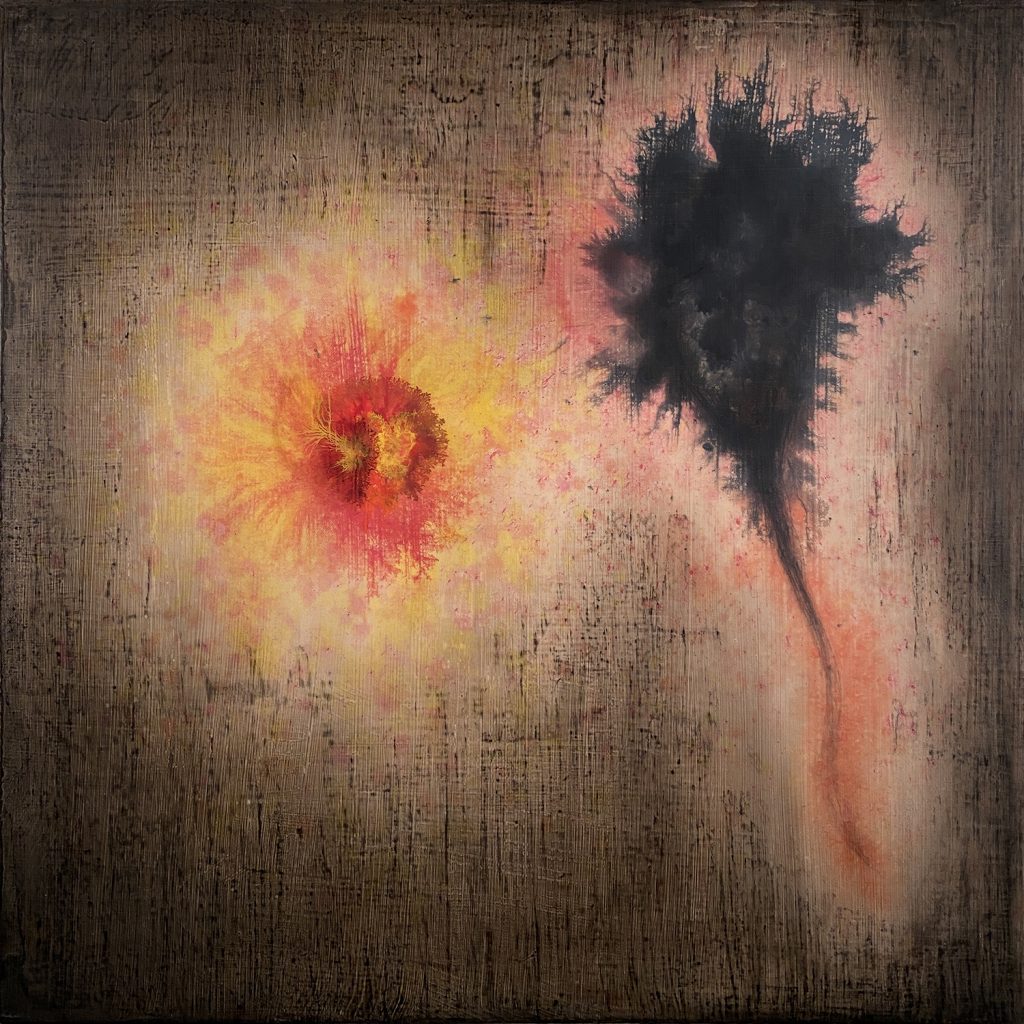 Reunion I
Kerry Kugelman
Acrylic, ink, & charcoal on canvas over panel
24″ x 24″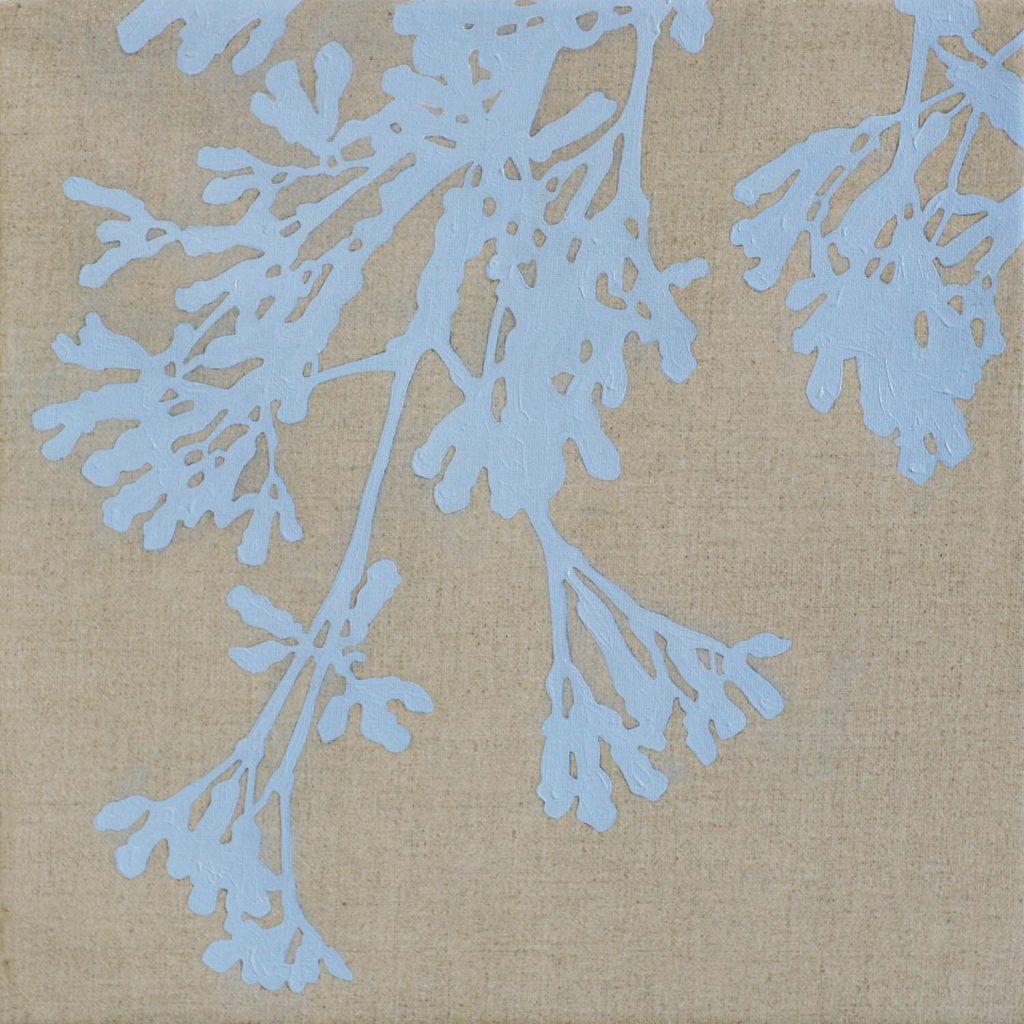 Promissio I
Jill Sykes
Oil on linen
12″ x 12″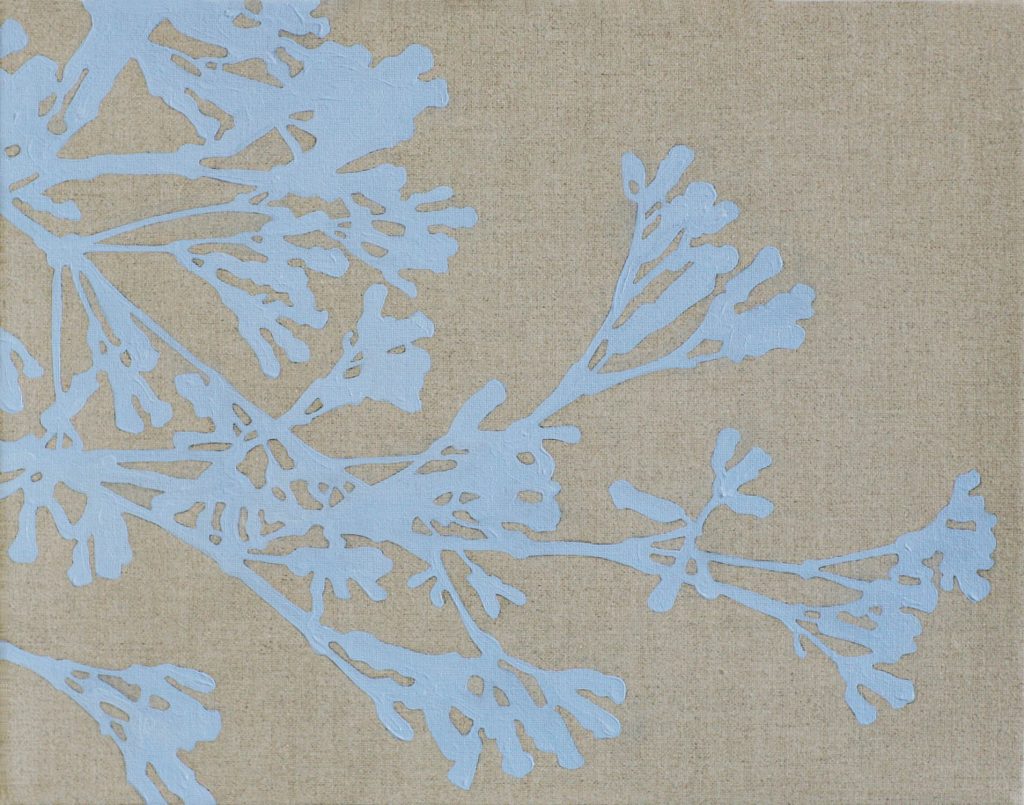 Promissio II
Jill Sykes
Oil on linen
11″ x 14″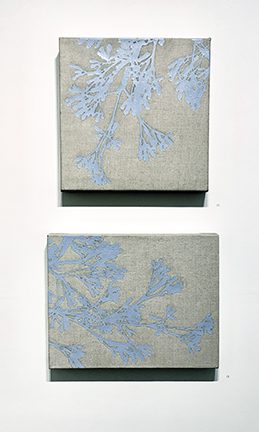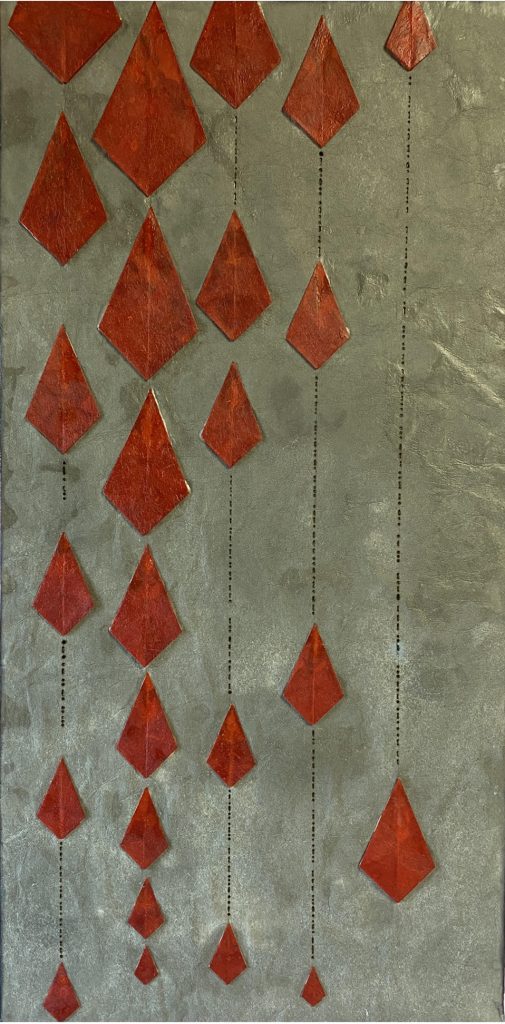 Red Rain
Karen Ruth Karlsson
Paper, pyrography, & encaustic on panel
24″ x 12″
BTW – those lovely dots? They are morse code to some of the lyrics from "Red Rain"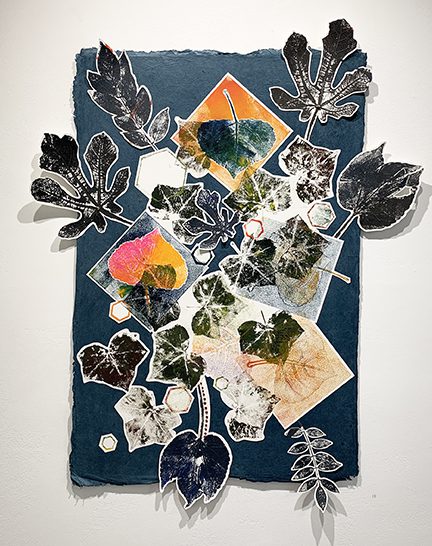 Chasing the Ghost, No. 15
Quartet, 2019 – 2021
Mixed media
35″ x 28″

"you can figure it out"
Denise Kraemer
Collagraph print with handwork
35″ x 13″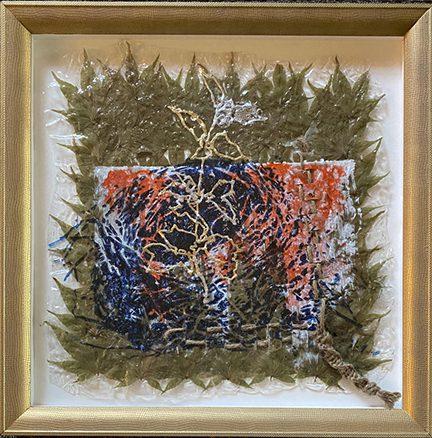 Eight
Quartet, 2020
Mixed media
10" x 10" Framed: 131/8" x 131/8"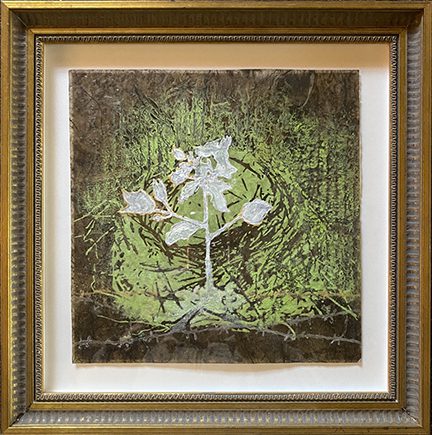 Five
Quartet, 2020
Mixed media
10" x 10" Framed: 14" x 14"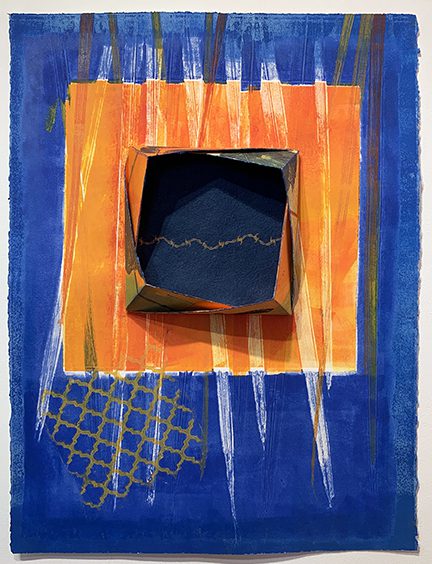 Chasing the Ghost, No. 17
Quartet, 2019 – 2021
Mixed media
30″ x 22″ x 3″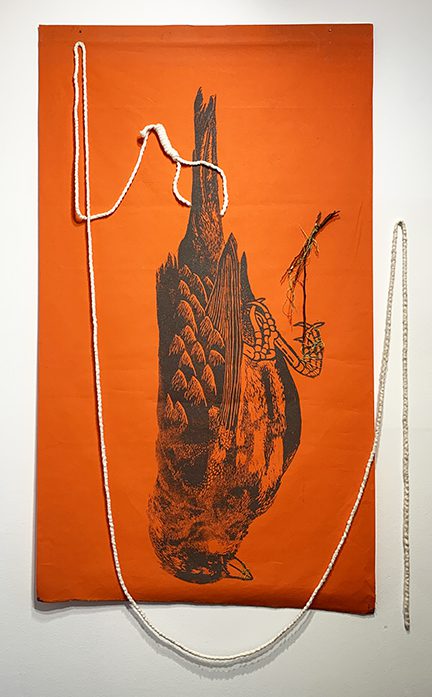 Strange Fruit
Denise Kraemer
Woodblock relief print with handwork and cotton rope
52" x 36" (with variables)
Quartet – Round Robin
May 2021, Roswell Space
Quartet is a group of four artists exploring the possibilities of improvised collaboration. With this exhibition of new work, the collective engaged a new process, working at a distance. Their previous project ("Chasing the Ghost," 2019), was realized out of a small number of intensive, real-time interactions at a printmaking atelier. This new body of work stretched over the better part of two months, with one artist out of state, and the others separated by safety distancing, all working individually.
With no overt theme (just parameters on materials), each artist started two artworks, and then sent those to the next artist, until all had worked on each piece: thus, "Round Robin." Mailing works to one another in sequence allowed each artwork to accrete over time in unexpected ways, as new hands added to the story. This organic process led to intriguing outcomes and unanticipated discoveries, cycles of meaning that resonate with larger issues.
It is serendipitous to have this show in Spring, an especially welcome season as our world begins to emerge from a year-long winter of isolation and turmoil. The work in this exhibition aligns with this energy, referencing (unconsciously, perhaps, since the work was completed last fall) signifiers of dissolution and renewal, particularly through the iconography of birds. Two birds feature prominently in the imagery of this show: the robin, symbol of spring and rebirth; and the raven, harbinger of winter and death.
Robins, the titular avian of this exhibition, have a mythic history as friends of humankind, and as a symbol of renewal. Yet the sole robin in one piece is dead, perhaps slain, and calls to mind the poem "Who Killed Cock Robin?" Though now regarded as a children's rhyme, the verse has some association with mythic seasonal change in Nordic regions. The Celtic sun god Lugh, who metaphorically dies as summer fades into winter, was known in Welsh as "Coch Rhi Ben" (anglicized to "Cock Robin" – sound familiar?), and was slain by the god of winter, in the form of a raven. In another Quartet artwork, a raven is silhouetted against a dark background, and could seem to be about to devour the sun-like image near its beak. Although some pieces have overtly recognizable images, other works are almost completely non-objective, evoking the elemental churn reminiscent of Kandinsky's early work disintegrating the representational into the abstract. Here, though, the wheel turns again to a new cycle of renewal, heralded by the delicate outlines of flowers throughout the work. Taken as a whole, this suite of collaborative work captures the energy of artists exploring new processes together.